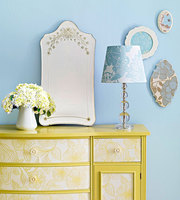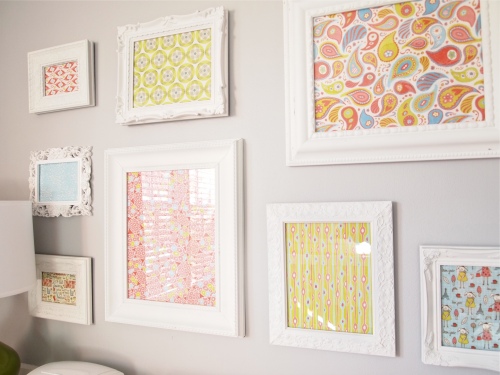 Sometimes, something old is just the thing to inspire something new. While browsing through some vintage wallpaper recently we got all stirred up with fun ways to re-purpose these new-again designs! Just Like Jane is all about bringing vintage looks into your daily life! Many DIY blogs, such as Better Homes and Gardens and freshdesignblog even have illustrations to inspire your creativity.
Lots of vintage inspired wallpapers and fabrics are available online. We discovered some of the examples below at wallternatives.com, fabric.com and hawthorntreads.com. There is surely something for every style and taste: from art deco to mid-century modern, Asian inspired to classic florals, foils, flocking and natural grasses.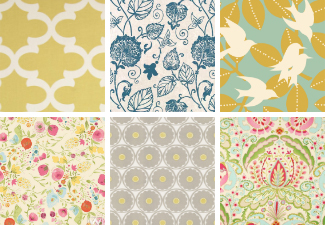 We came up with quite a few ways to use these sweet reminders of the past in new ways for today:
Make a stencil from the design and use it to accent furniture, fabrics or, even glass.
Cover handmade journals or recipe books for gift giving
Mat a favorite photo and frame it
Recover a lampshade
Line a drawer or tray
Add a strip of vintage fabric to a purchased Roman shade or pillow
Simply frame fabric or wallpaper as wall art
Cut and use as appliques on clothing or decorator items
Wrap containers and boxes for pretty storage containers
Cover a roll up window blind
Wrap switch plates
Cover the back of a shelf or glass fronted cabinet
Use the fabric or wallpaper colors as inspiration for your decor color palette
Now, what will your first project be?
Love,
Jane