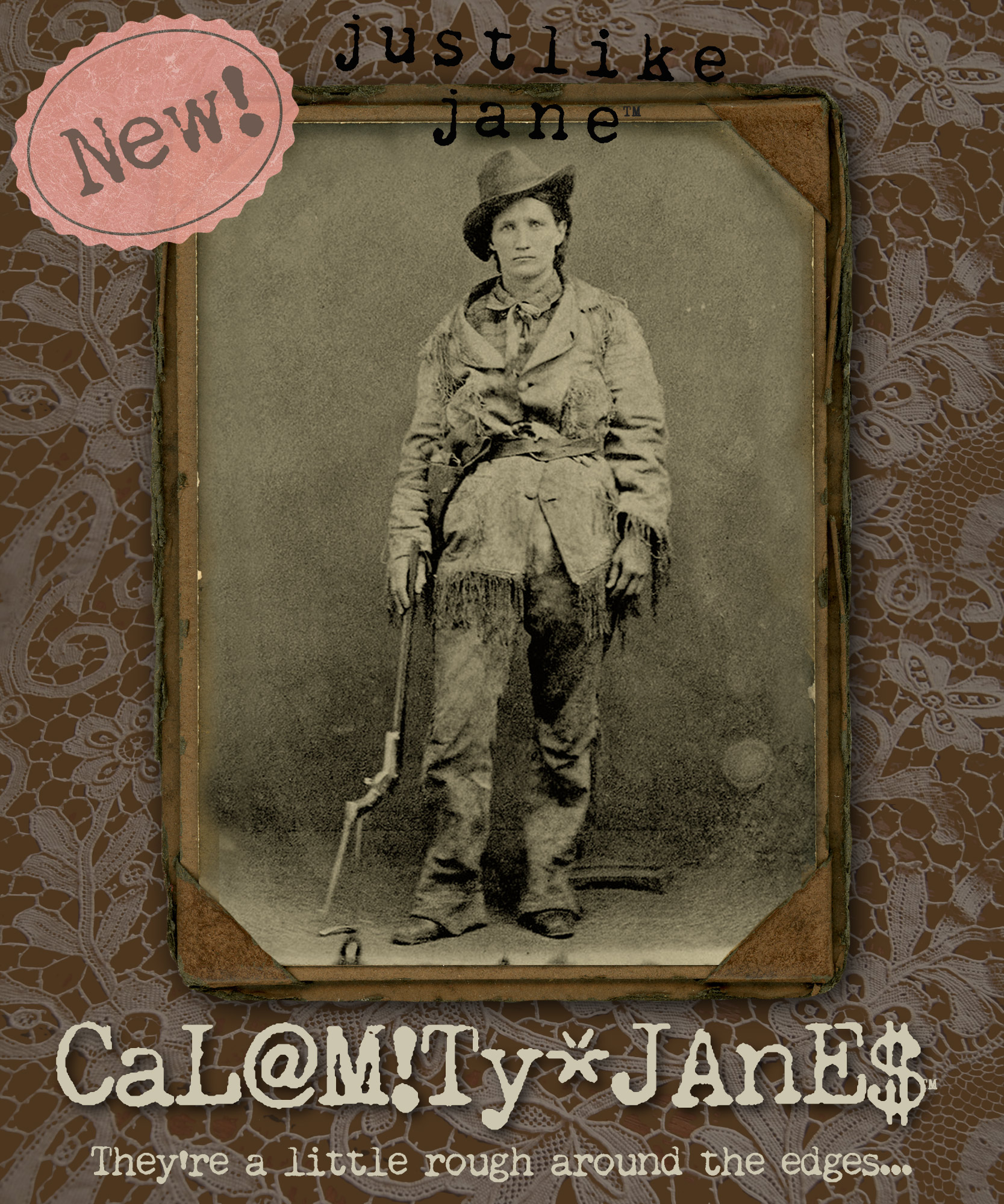 Welp. Some things just don't work out exactly right. Calamities happen. Soapmaking is no exception! Every now and then, we make a batch that's "rough around the edges"—works just fine, but it's got a little too much "character". Or we invent a new scent and decide not to list it. Or it's been hanging around a little too long and the scent has faded a bit. Or when we cut the bar, we hiccupped and the bar turned out too small or it's the "butt end", kind of like the runt of the litter. And since around here we don't like to waste, we thought you might be interested in this soap-that-works-but-isn't-a-looker. Looks aren't everything, you know.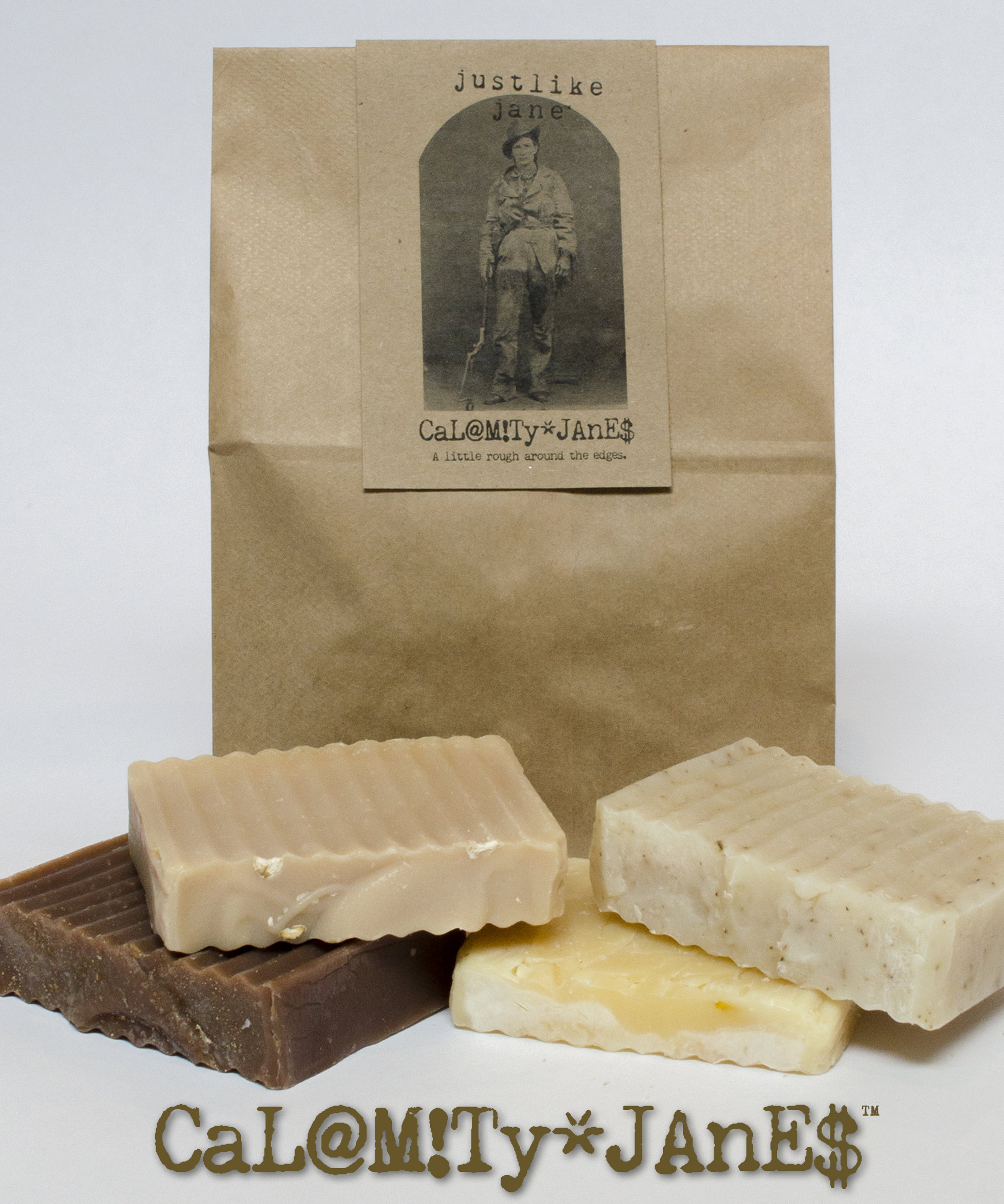 Here's what you get in a Calamity Jane package: ONE WHOLE POUND OF SOAP in bars of various sizes and various compatible "flavors". Some packages might have all one flavor, some may be a mix. We pick what to send you. If you want to put a preference of soap type in the comment field on your order, we might just be able to accommodate you, but we make no promises. HERE'S THE GREAT PART: IT'S A GREAT BARGAIN. You get the equivalent of 3.5 to 4 bars of soap for only $9!
Calamity Janes come in a very plain brown bag. They're not dressed for the town dance, as you can see in our photos here. And because we've priced this soap to sell "as is", we cannot take returns or make refunds on orders.
Why buy Calamity Janes?
Great way to try out Just Like Jane products for less
Perfect for stocking up your shower or sink supply or kids' bathroom
Sock or underwear drawer scenting

As always, we're so grateful that you shop Just Like Jane. This is one way you help us, and we help you!
Cheers,
JLJ