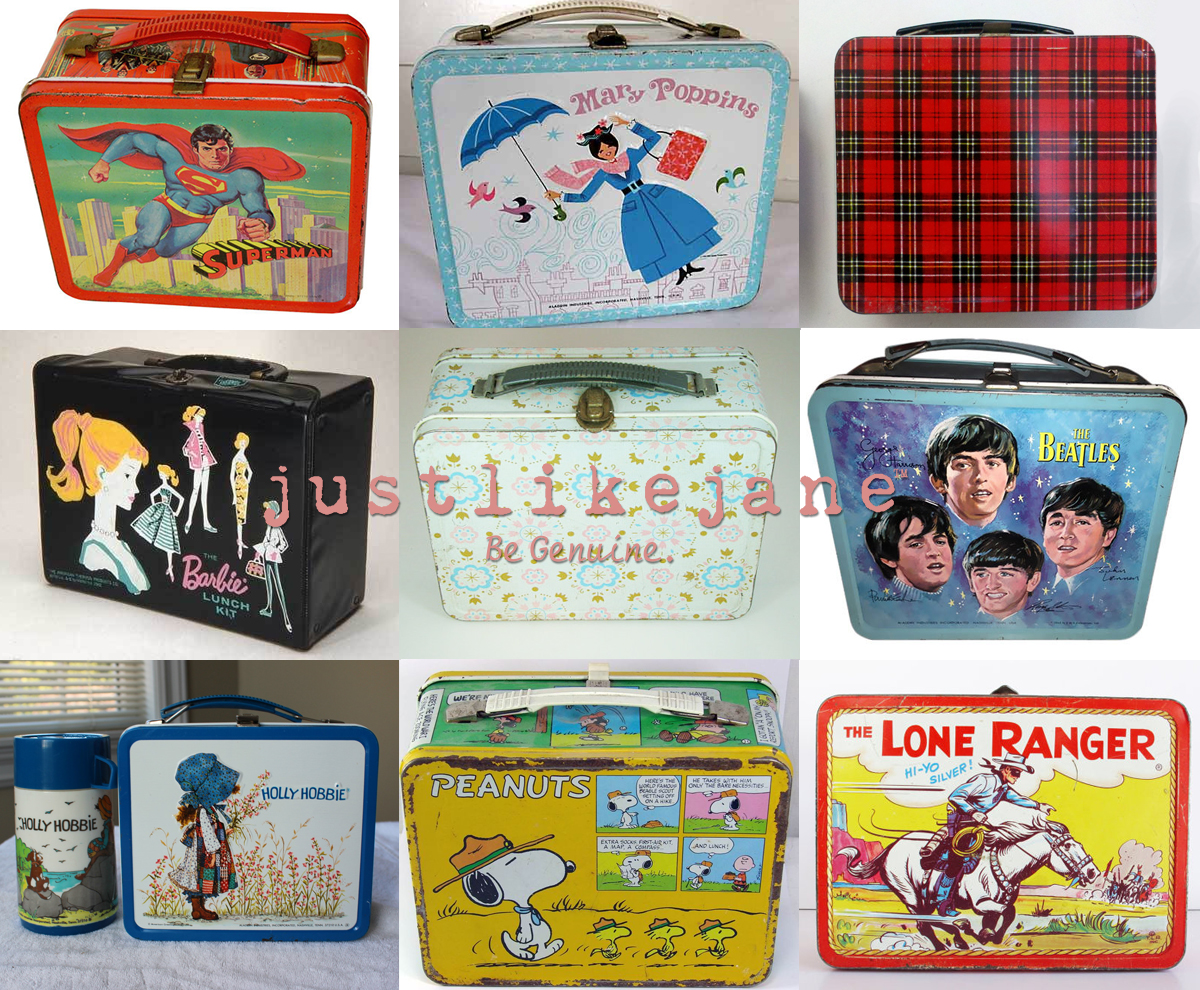 September, already? The appearance of 3 ring binders, Elmer's glue and packages of no. 2 pencils filling the store aisles still stirs up a thrill of back-to-school anticipation. Just the smell of crayons or white paste can bring on that feeling of excitement. Remember the elation of shopping for a new school year!
It seems not that long ago that I begged my parents for a cool, groovy or rootin' tootin' new lunch box for my first day in class. Along with a tags-just-off "first day" outfit and un-scuffed "first day" shoes, the annual lunch box was a necessary part of the back-to-school experience where I grew up. The choice of design said a lot about a kid, or at least that's what we thought. Back then, it seemed one of the few ways to add a bit of personality to our "look". We all might have the same saddle shoes or Keds sneakers, corduroys, jumpers and cardigans; we might all have the same half sandwich and apple inside; but we could show our loyalty to a favorite superhero, TV show or toy by carrying our snacks in one of those fun yet practical containers.
Nowadays, vintage lunch boxes can be used in creative ways! My mom still has one of our old, red plaid boxes that she keeps her coupons in. Put several on your kitchen windowsill or above cabinet area to add color, vintage design and whimsy to your decor. Why not carry your lunch to work in a happy Snoopy box? I bet we could think of lots of ways to put these cheerful and practical containers to use.
If you have a vintage lunch box, you may have a real prize on your hands! Popular designs can go for hundreds of dollars on collector sites and Ebay. However, the real value of these vintage treasures is the memories they bring of those fun and innocent school days of the past.
Love and Joy,
Catherine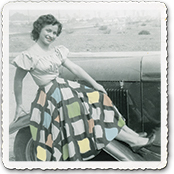 Just Like Jane Soaps