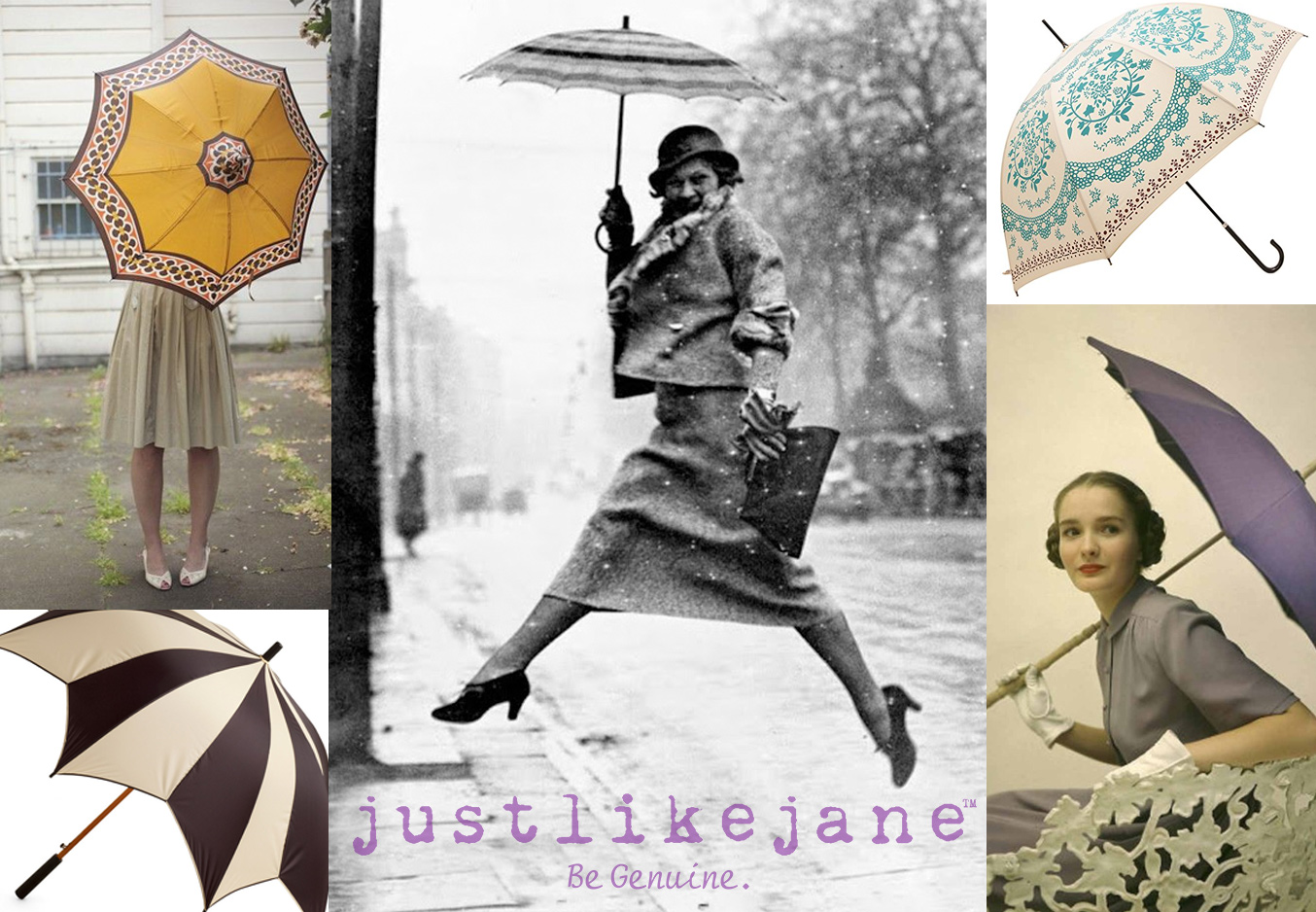 Its raining, its pouring…
We have been receiving a lot of rain lately. I mean, a lot. I'm not complaining, I like the rain. It's good for the trees, it sounds nice on the roof and it makes me want to sit by the window with a hot cup of tea. And the best part about a rainy day is getting outdoors for a brisk walk with a pretty umbrella!
I know exactly when I began to love umbrellas. For my 7th birthday, my favorite aunt got me the most amazing umbrella! It was deeply arched and made of clear plastic so I could see out through it, which was cool, but the best thing about it was that each rib was covered in little pink plastic flowers! It was the most wonderful thing I had ever owned! I reveled in walking under that umbrella. I couldn't wait for the first drop of rain to use it--proudly carrying it to school and popping it up at every opportunity. I used it for several years, until most of the flowers had dropped off and it was really too small to hover under. Oh, how I wish I had saved it!
I have many happy "umbrella memories". Several years ago I had the opportunity to go to San Francisco with my daughter and some friends. When the rain began to pour down while we were waiting for a bus, we all popped up our new, brightly colored umbrellas - in unison. It still brings a smile to my face. In college, during many a midwest downpour, my best friend and I would solve the problems of the world during long walks under an old black umbrella.
Although I still have the San Francisco umbrella, as well as a couple of others, my current favorite is a sweet little plaid, vintage number I got at Goodwill. I love the colors and the funky claw handle. It's uniquely "me".
If the rainy season is not your favorite,I recommend getting a funky umbrella (and maybe some cute rain boots) and taking a long walk. And then, to banish the chill, settle in for a long, hot bath with your favorite Just Like Jane soap. Both are good for the soul!
Love and Joy,
Catherine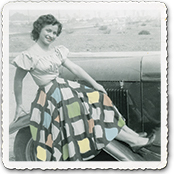 Just Like Jane Soaps