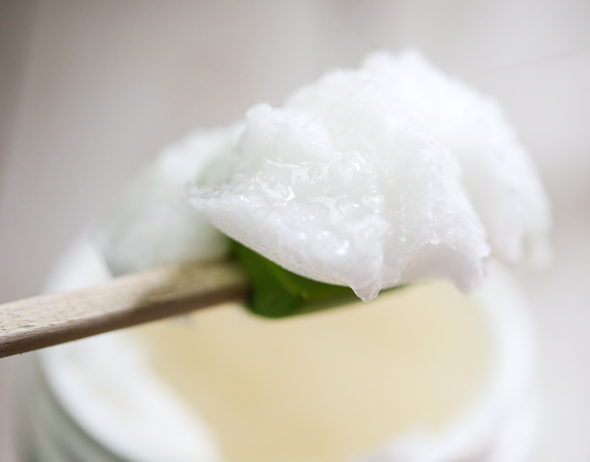 Foaming Sugar Scrub in the works! We need testers...wanna help?
In the midst of a seemingly endless winter—in Idaho we've had a record-breaking 100+ inches of snow—we need something energizing, renewing and uplifting! Something to clear away the dullness of early March. Something more energizing than watching the snow fall. Something FRESH!
SO, we are working on a tonic for your skin's winter blahs - new foaming sugar scrubs! We love oil-based sugar and salt scrubs...however, we don't especially like the oily residue it leaves on our shower tiles. By combining a touch of castille liquid soap with a blend of non-comedogenic oils and gently exfoliating sugar, we've produced a scrub that rinses beautifully. What a great way to invigorate winter-weary skin!
We'd like a wide range of input on this product by using real-world testers! If you are interested in doing a little R&D for JLJ, private message us on our Facebook page and we'll get back in touch with you!
Love & Joy,
Catherine

Just Like Jane Soaps