I can feel it...the air is changing, the light is changing, the robins are back (poor souls...a bit too early I fear). Spring is coming. Here in the inland Northwest we have had the strangest winter; where other parts of the country have been pummeled by snow, we have been nearly snowless--until the last month or so. Even so, we are ready for spring to come. I started digging around for spring inspiration and found this gardening idea. Can't wait to get it started. I wish I'd kept my old Doc Martins...they were my favorite riding boots. Wore 'em til the stitching rotted out. But they'd have been perfect for this project. That will teach me to throw anything out!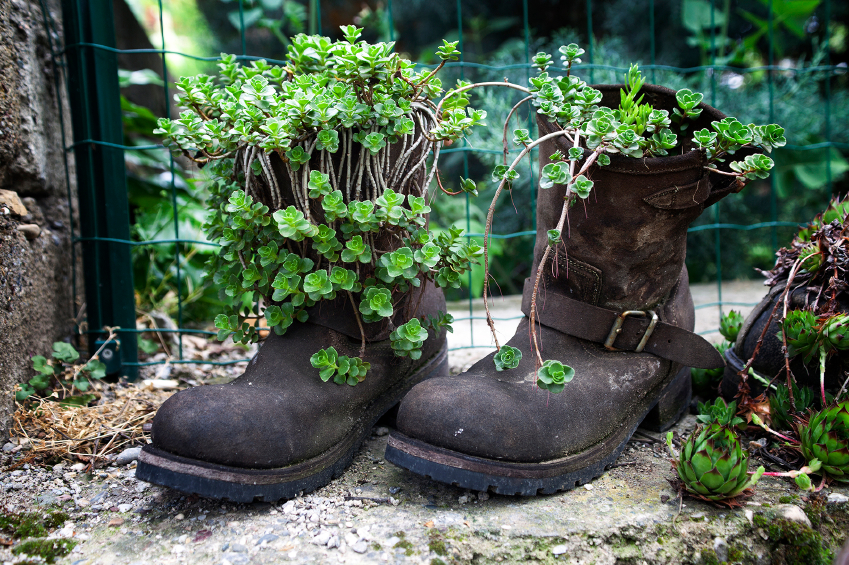 I plan to get good and muddy making this planter. But first I've got to hit the thrift shops to find a vintage pair of boots. Do you have any gardening projects in the planning stage? Now is the time to make sure you're stocked up with everything you'll need to get started, including a soothing, natural handmade soap to clean up with!
Our Plain Janes are only $5.50 -- perfect for handmade soap you want to use yourself and not give as a gift. Or, buy one for your bestie--she'll think of you every time she uses it.
All the best,
Susan